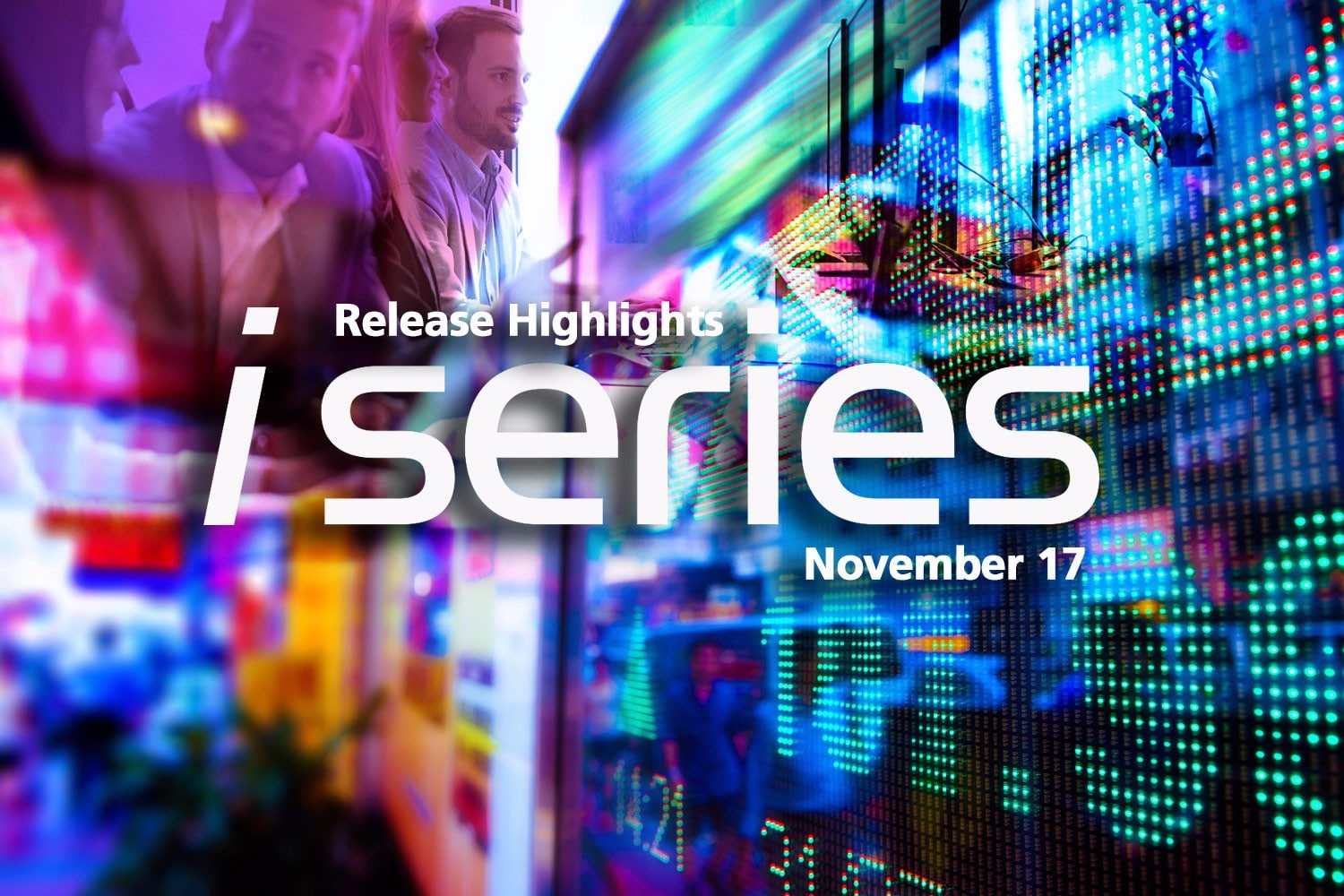 We outline the highlights of our November 2017 update to the iManager suite, which presents the new iSeries CTI Service for easy Computer Telephony Integration (CTI). Scroll down for more details.
Overview of our November 2017 iSeries release and updates
Functionality supported on this interface includes the ability to trigger outbound calls, receive call alerts, answer inbound calls and extended operations, such as line seize and barge.
Release benefits
Increased productivity
Dialling from the application - Saves time spent looking up information and manually dialling clients.
Simplified call handling for call transfer - Hold from the application can increase user productivity, rather than physically interacting with their device.
Increased collaboration within departments - Traders can efficiently transfer, hold and barge active calls from within business applications, without touching their devices. Allowing faster interaction within teams - in a highly efficient manner.
Enhanced caller experience
Fully implemented CTI with CRM system allows clients to see the caller's name prior to answering the call, offering a more personalised experience. Call data can also be passed to the CRM reducing the need to repeat information, beneficial to both trader and caller.
Access call information - Call information can be "screen popped" at appropriate times to users, an example could be matching an incoming call to contact information on clients' CRM and automatically displaying the matching record.
Business benefits derived from the iSeries CTI Service
Lower development costs via the development-oriented interface API
Standard protocols and connectivity types simplify infrastructure and reduce costs.
Key features
Capabilities
First-party call application
Third-party call control
Supported Call Types
Telephony
Hoots
Private Wires (ARD & MRD)
Security
Encrypted HTTPS
Authentication via iCMS' own secure logon
Open Standards
Representational State Transfer (REST)
JavaScript Object Notation (JSON)
Learn more
Build productive, cost-effective and intuitive tools and deliver mission-critical business CTI Applications to specific trading groups with our open API.
Please contact your Speakerbus Account Manager for more details.