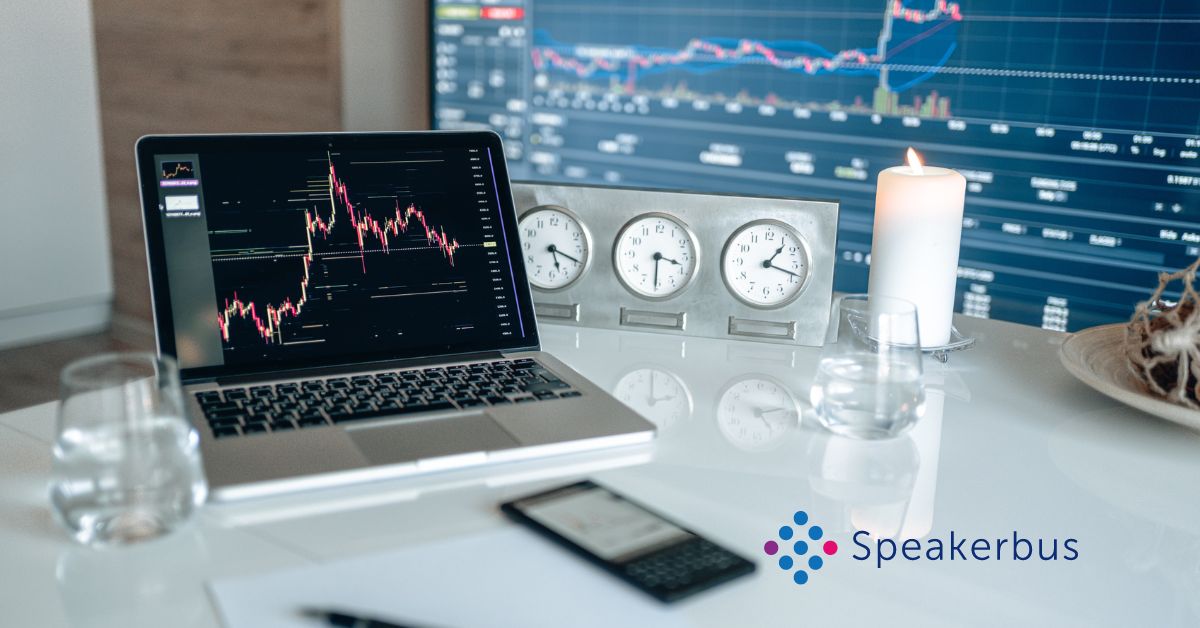 Assessing your communication solutions is crucial to ensure it meets the changing needs of your business and customers. As customer expectations and preferences evolve, businesses must adopt communication solutions that are flexible, scalable, and provide a seamless customer experience.

In this article we discuss what omnichannel communication is and why it's important, the benefits of Speakerbus' unified communication solutions and how Speakerbus' communication solutions can help you to meet your firm wide needs.
Omnichannel Communication: What is it and why is it important?
Omnichannel communication refers to the practice of providing clients with a seamless and integrated communication experience across multiple channels, including email, phone, social media, chat, and in-person interactions. It allows clients to connect with businesses through their preferred channels and switch between them while receiving consistent messaging and service quality from pre-sales to post-sales and everything in between.

By offering an omnichannel communication strategy, businesses can enhance client experience, increase engagement and satisfaction, and gain valuable insights into customer behaviour and preferences that can be used to optimise marketing and sales strategies. The best way to start your omnichannel strategy is by leveraging customer communication management software to enable cohesive communication and strong customer relationships in real-time.
Why is omnichannel communication important?
Omnichannel communication is important because it enhances client satisfaction, improves business productivity, saves time and contributes to providing a unified brand voice, ultimately driving sales growth and boosting organisational outcomes. Below we outline the key benefits of implementing omni channel communications throughout your business:
Increased client satisfaction: Omnichannel communication leads to increased client satisfaction by providing a seamless and integrated communication experience that allows customers to connect through their preferred channels, switch between them, and receive consistent messaging and service quality.

Increased productivity: Omni channel communication leads to increased productivity due to shared information between communication channels, allowing for more efficient and effective communication throughout the organisation.

Saves Time: Omnichannel communication saves time for employees providing real-time access to critical information from multiple sources on a single platform, enabling faster, data-driven decisions. Omnichannel communication also saves clients from the trouble of repeating their problems to different company employees.

Unified brand voice: Omnichannel communication leads to a unified brand voice by providing consistent messaging and service quality across all communication channels, enhancing brand image, and increasing customer trust and loyalty.
Meet Speakerbus' Ominchannel Communication Solutions
Speakerbus real-time voice communications technologies, provide firms with cutting-edge trade communications solutions to meet the needs of the hybrid era and ensure seamless processes in and out of the office.
So, what are speakerbus's key communication solutions?
Speakerbus' Critical communications software, applications and devices
Speakerbus QORUS critical communications software is powered by a scalable, distributed architecture that can reside in a cloud or on-premise, and is designed specifically for traders in hybrid work environments.

The QORUS desktop experience optimises communications with a choice of physical or virtual endpoints that increase productivity, by providing multiple options for communication and collaboration. This allows for quicker response times, improved decision-making, and more efficient use of resources, leading to improved organisational outcomes.

Speakerbus CTI API extensions connect to third-party applications providing call control and call centre automation capabilities. Our new Symphony integration simplifies daily workflows while saving time – further empowering the trading experience at their fingertips. What's more, our new for Q3/23, Qorus Desktop Assistance facilitates dialling contacts and specialist call types such as Hoot, Private Wires and Intercom.
Cloud-based critical communications platform
Speakerbus CADENCE can leverage the capabilities of cloud-based communication to enhance your firm's digital trading performance.

With CADENCE you can access a community that offers a full range of next-generation and legacy trader voice services for Inter-Firm communications including private wires, hoot & holler, and intercom services, facilitating connected, compliant and secure digital voice collaboration.
Critical communications compliance and intelligence
To comply with regulations like MIFID II, firms must monitor, capture and archive all of their regulated employee communications.
Speakerbus SONANCE makes critical communications and compliance simple. Through our certified compliance partners, SONANCE lets you capture, store and analyse all of your voice trading data with our cloud-based communications compliance and intelligence solutions.
How Our Communication Solutions Can Meet Your Firm-Wide Needs
Speakerbus' omnichannel communications can help you meet your firm wide needs in numerous ways from helping your firm to implement flexible working to helping you to deliver excellent improved customer service.
So, what are the key ways Speakerbus' communication solutions can meet your firm's needs?
Speakerbus helps your firm implement flexible working
Speakerbus' trader focused cloud technology provides low-latency performance, from anywhere, with security, compliance and management built-in, including end-to-end data encryption. What's more, our technology can centralise voice trading activity on a single platform, which can be used in the office or at home, enabling teams to perform optimally (and easily), wherever they're working.
Speakerbus communication solutions can improve team collaboration and alignment
Speakerbus solutions allow teams to collaborate efficiently and align properly without necessarily sitting side by side in the office. Through our seamless communications solutions, Speakerbus can help e you foster a culture of collaboration by providing the tools and resources necessary for teams to work efficiently and effectively, regardless of location or time zone.
Speakerbus helps you ensure regulatory compliance
Speakerbus' SONANCE best-of-breed partners deliver reliable compliance by, reducing the risk of data breaches, providing better audit trails, and providing centralised management and monitoring. This will enable you to avoid the legal and financial consequences that you are at risk of when using legacy technology.
Speakerbus helps reduce business costs
By leveraging Speakerbus' cloud-based communication solutions, you no longer need to invest in expensive on-premise hardware, software, and infrastructure or specially trained staff. This eliminates the need for costly maintenance and upgrades, as Speakerbus' takes care of all of these tasks.

You'll also be able to access our flexible pricing models, allowing your business to pay for only what you need and scale up or down as required. What's more, cloud-based communication services will require less local energy to operate compared to traditional on-premise communication systems which can help you to reduce your firm's energy consumption and subsequent costs as well as improve your local co2 footprint.
Speakerbus helps you deliver improved customer service
Investing in Speakerbus' cloud communications solutions, and having everyone in the organisation integrated into the same network can greatly improve the speed and efficiency of dealing with customer inquiries. Additionally, by having everyone in the organisation integrated into the same voice network, employees can easily access customer contact information, providing a more personalised and efficient customer experience.
Speakerbus helps minimise downtime
Updating your legacy communications infrastructure to Speakerbus' omnichannel communication solutions can improve reliability by reducing downtime, improving scalability and providing better support. By ensuring that your communications infrastructure is reliable, you can reduce the risk of lost revenue, improve your business's productivity and better meet the needs of your clients.
Summary
As you can see, as well as providing customers with a seamless and integrated communication experience across multiple channels, by investing in Speakerbus' omnichannel communications, there are numerous benefits for your firm including improved team collaboration, enhanced regulatory compliance, and reduced business costs, to name a few!.

If you'd like to learn more about how Speakerbus' omnichannel communication solutions can help your business, explore our solutions page or get in touch with our team for a demo today.