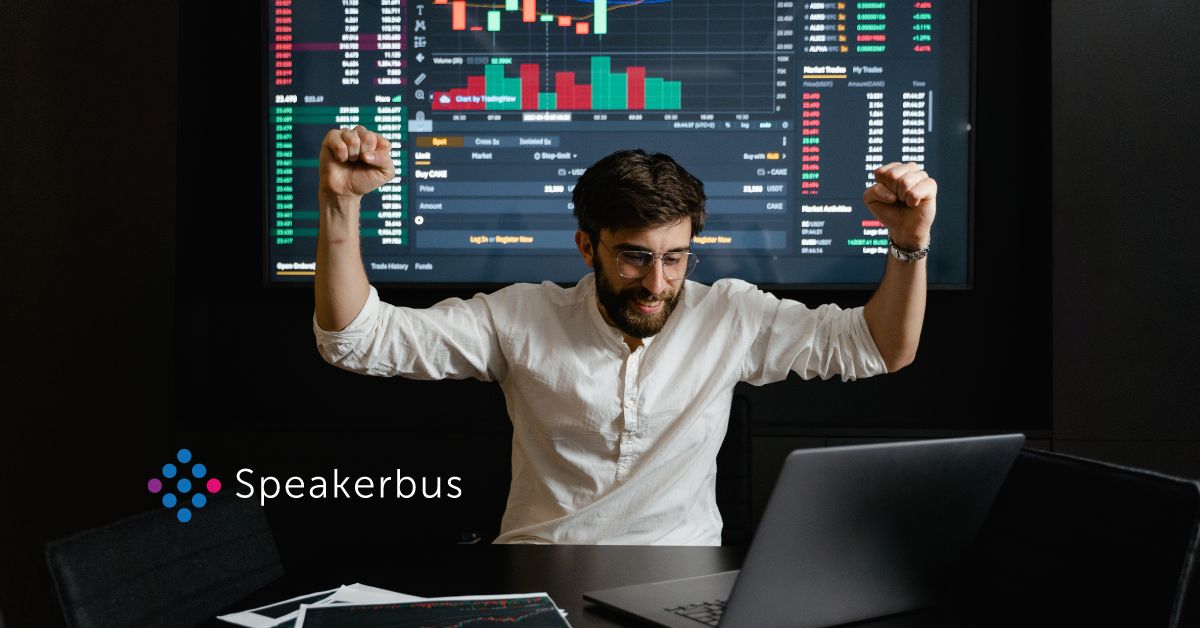 In today's fast-paced digital world, where technology is driving significant changes in almost every aspect of business, having a well-functioning IT trading infrastructure is essential to maintaining a competitive advantage.

In this article, we unpack the costs of trading infrastructure downtime and how Speakerbus' solutions can help you beat the risk of downtime, how our solutions are implemented without downtime, and how we will support you with the implementation process.
The real costs of Trading Infrastructure Downtime
A well-functioning IT trading infrastructure provides businesses with several benefits, enabling firms to respond quickly to market changes and stay ahead of their competitors.

However, when trading infrastructure isn't functioning correctly, this severely hinders businesses' ability to compete in the financial markets. Trading infrastructure downtime can be a significant setback for businesses, leading to substantial financial losses and missed opportunities resulting in decreased liquidity, reduced trading volume, and lower revenues.

Downtime can also cause reputational damage, impacting customer trust as it indicates a failure to provide consistent service. In addition, downtime may lead to regulatory compliance violations by forcing businesses to miss reporting deadlines or fail to meet regulatory requirements, potentially leading to fines or legal action.

Speakerbus is aware of the impacts of downtime, hence our implementation process is designed to ensure that your business operations continue running smoothly and aren't disrupted during onboarding.
How Speakerbus solutions can beat the risk of downtime
Speakerbus is a leading provider of real-time voice communications technologies, delivering exceptional products & services for the financial trading and command centre markets.

So what are the key benefits of Speakerbus' solution?

Mobility & flexibility: Speakerbus' trader voice tools balance mobility and flexibility with performance. Our cutting-edge cloud technology provides ultra-low-latency performance, from anywhere, with security, compliance and management built-in, including end-to-end data encryption.

Reliability: Our secure and reliable trader voice solutions ensure business continuity with streamlined, fully supported trading communications.

Continuity of user experience: Our single, fully integrated solution can consolidate costs and tools without compromising on performance, empowering teams with an all-in-one, easy-to-use platform.

Seamless trading communications: Our secure and reliable Unified Communications as a Service (UCaaS) solutions offer cohesive tech stacks with built-in failure fallback allowing for streamlined, fully supported trading communications.

Collaboration & alignment: Our centralised, agile solution enables instant communication and collaboration regardless of user location to help you achieve the same level of collaboration and alignment remotely as in the office.

Voice quality & capture accuracy: Our solution gives you visibility and control of your communications data by capturing, monitoring, analysing, archiving and reporting on all communications, across channels, in one place.

Robust trader compliance: Our cloud-based, compliance-friendly trader voice solution provides end-to-end encryption and can record and store trader voice communications in line with industry compliance requirements.
How we can implement Speakerbus Solutions without downtime
Through advanced flexibility features, optional high availability design and open-Source Software, Speakerbus' solutions will allow your business to operate without disruption during the migration process and the implementation of our systems.

So, what are the key features of our solutions that will enable you to continue operations without downtime?
Excellent performance from anywhere:
Our digital communications platform, QORUS, ensures your critical voice services are up, running and accessible to everyone from anywhere. QORUS is powered by a scalable, distributed software architecture that can reside in the cloud or on-premises, depending on your specific needs.
High-availability design:
Our solution's high availability design ensures that our trading voice infrastructure is always available and can continue to operate seamlessly in the event of any failures or outages, minimising the risk of disruption to trading activities.
Access to your critical voice services anywhere:
Our cloud communication platform, CADENCE, ensures access to your critical voice services anywhere, anytime and under any circumstances. This will make your business more agile while reducing complexity and costs.
Streamline technology systems through open-Source Software:
Speakerbus' streamlines technology through open-source software providing benefits such as flexibility, enhanced communication abilities, and the ability to customise and adapt the software to your specific business needs.
How Speakerbus provides seamless implementation
Speakerbus trading infrastructure will be implemented with great customer support, quick set-up, upfront pricing plans and will follow key steps to ensure an agile implementation process.

Our upfront pricing is transparent and finalised at the scoping stage of the project, so there will be no surprises later down the line. Once the project kicks off, any changes to the plan will be assessed, and if items are outside of scope, pricing will be outlined.

Our Trader voice rollout projects will typically involve a team of project managers, engineers, business representatives, and other third-party vendors. When managing projects, we use the agile methodology, which focuses on flexibility, rapid iteration, and frequent communication between team members to ensure a seamless implementation process.

The agile process for our trader voice rollout would involve the following steps:
Define the project scope and objectives: Our project team will define the goals and objectives of the trader voice rollout, as well as the specific requirements that need to be met.

Plan the project: Our project team will create a detailed project plan that outlines the tasks, milestones, and deliverables that need to be completed.

Build and test the system: Our IT team will work with vendors to build and test the trader voice system to ensure that it meets the requirements defined in the project plan. System testing may vary if it isn't a hybrid/on-premise install, for example, if the client has opted for cadence cloud, we will create the new service in line with what the client has signed off on, then test with the client's project teams once live.

Deploy the system: Our trader voice system will be deployed to the trading floor, and our project team will work with traders to ensure that they are able to use the system effectively.

Monitor and maintain the system: Our project team will monitor the trader voice system to ensure that it is functioning properly and will make any necessary updates or changes.
Throughout the project, our project team will hold regular meetings to review progress, identify and resolve issues, and make any necessary adjustments to the project plan. Additionally, the agile methodology encourages frequent communication and collaboration between team members to ensure that the project stays on track and meets the goals and objectives.
Overall, our implementation process is designed to be as streamlined and effective as possible to ensure that there will be no disruption to your trading processes whilst implementing Speakerbus' trading communications solutions.
How Speakerbus will support you with the implementation process

We have extensive support available for clients during and after implementation, ensuring timely and effective resolution of technical issues to minimise the risk of downtime that can result in financial losses.

We provide training before go-live to ensure you have the knowledge and skills to effectively use our trading communications infrastructure. This approach improves productivity and efficiency while reducing the risk of errors or misunderstandings.

You will also be trained on your own trader profile for familiarity for final approval and sign-off. This will ensure you know how to use and optimise your individual trading profile, and access your private wires, hoots, speed dials, telephone and intercom lines . Our training is provided on-site and in small groups, prior to the solution going live.

Finally, on go-live, floorwalkers will be on-site to provide additional training and support where required. This will ensure that you have an in-depth understanding of how to use our trading infrastructure for the best results.

Summary
As you can see, trading infrastructure downtime hinders businesses' ability to compete in the financial markets, leading to significant financial losses. However, when implementing Speakerbus' solutions, your trading operations will continue running smoothly due to our extensive customer support and agile implementation process.

If you would like to learn more about Speakerbus' trading solutions, get in touch with our team or explore our solutions today.