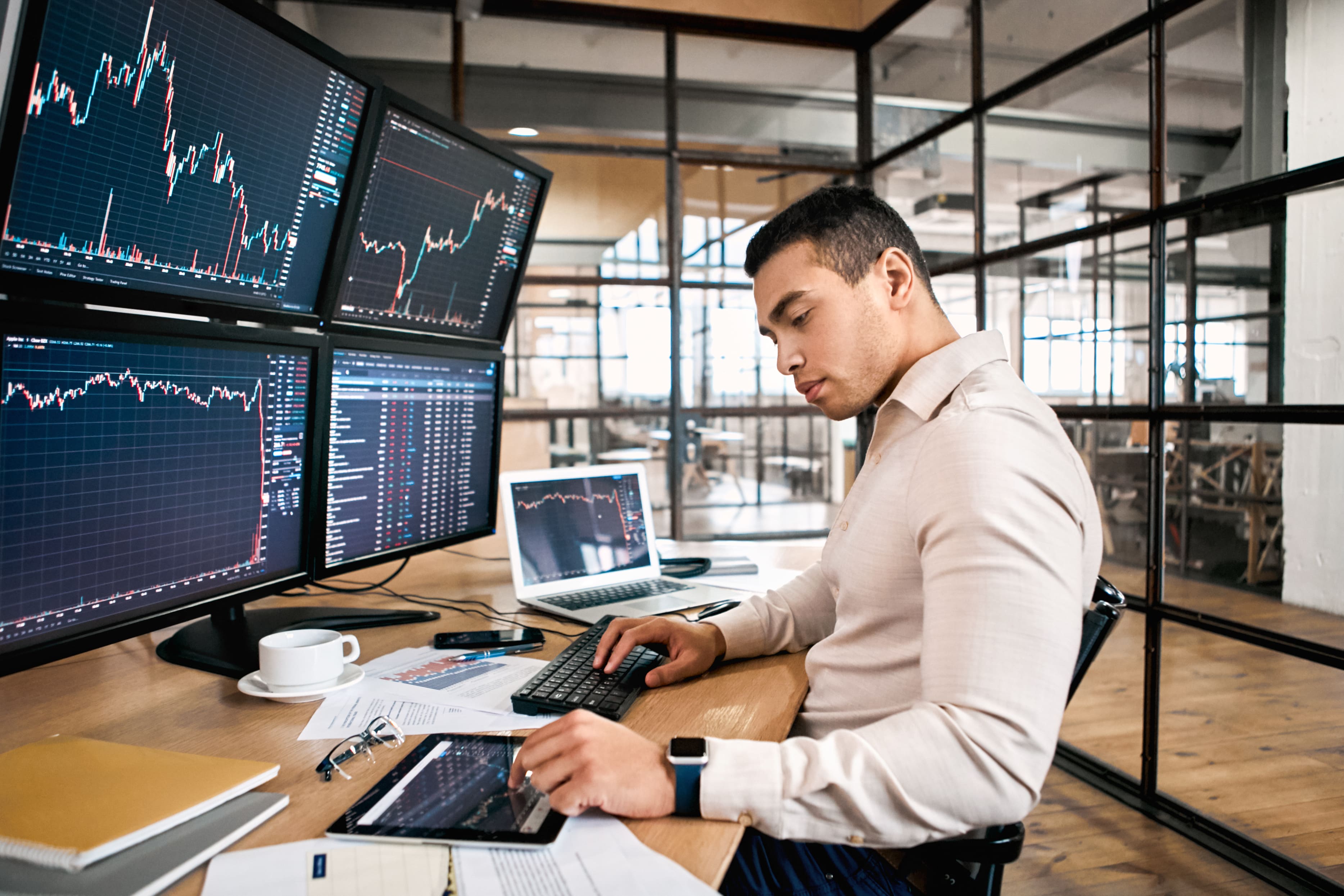 WILL WE SEE YOU THERE?
We're happy to announce that Speakerbus will be attending and exhibiting at TradeTech Europe in Paris, the biggest buy-side equity trading conference! Read on to find out more.
WHAT ARE SPEAKERBUS BRINGING
TO
TRADETECH EUROPE?
In today's world, trading teams need a reliable, high-performance voice trading experience whether they're on the trading floor or working remotely.
This year our theme encompasses the 4C's:
Cloud
Collaboration
Compliance
Community
Supporting the 4C's are our hybrid working, trade anywhere solutions, ARIA and ARIA Hoot. Both these trading tools will be available for live demonstrations at our Booth. You can see a preview with the video below:
WHAT IS TRADETECH EUROPE?
TradeTech Europe is being held in Paris on the 11th and 12th of May 2022. As the largest buy-side equity trading conference, it's an opportunity for visitors to learn from, network and collaborate with Europe's leading buy-side heads of equity trading.
With speakers including Eden Simmer from PIMCO and Eric Boess from Allianz, the event will include over 100 speakers sharing their practical insights in interactive formats such as think tanks, roundtables and workshops. Not only that, but there are plenty of opportunities to stay connected over lunch, coffee and drinks with networking breaks.
WHERE TO FIN
D SPEAKERBUS
If you're heading to the event to come see us, then you'll be able to find Speakerbus on stand 18.
Dimuth Jayasinghe EMEA Business Development and Paul Kitchener, Technical Marketing Manager will be on hand to answer any questions, provide insight into Speakerbus' product offering and more. You'll also be able to learn more about our hybrid working trading tools ARIA, and our new ARIA Hoot solution, which we will be launching at TradeTech.
WILL WE SEE YOU THERE?
After what seems like an eternity without in-person events, we're very excited to be attending TradeTech Europe and meeting people again.
If you're interested in attending, you can still book tickets via the website. If we'll see you there, head over to our social media to let us know. We can't wait to see you!