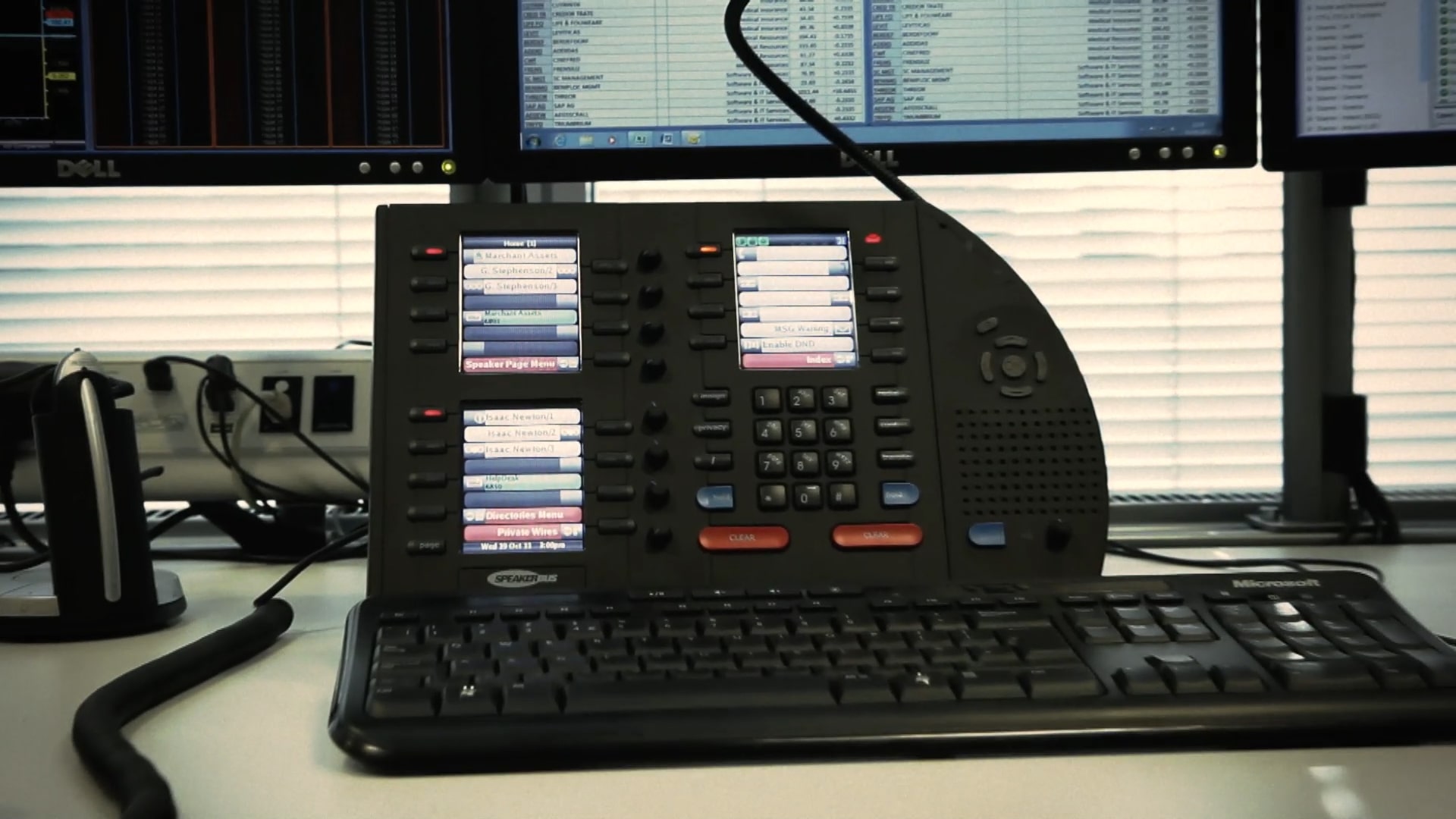 Are you paying large sums on maintaining your trader voice infrastructure?
Do you find that your TDM system is subject to service disruptions?
How often do you need to replace TDM hardware?
Are your upgrade processes time consuming?
Do you have to call out engineers onsite to fix problems?
Are you restricted to only being able to purchase from your TDM vendor's price list?
By switching to Speakerbus' SIP based solutions, you can benefit from a less expensive, more reliable and flexible way to deploy and manage your entire trader voice infrastructure.
Here are 12 reasons how:
Efficiently manage your entire trader voice physical assets including intercoms, speakers and dealerboards from one central place. Our centralised management system runs on a standard web browser and reduces the need for a thick client installation.
Achieve rapid expansion to new users across existing sites or new sites using Speakerbus' OneBox appliances (pre-configured "turnkey" deployment solutions) as well as accredited virtualisation technologies.
Choose from an ecosystem of complimentary technology vendor products to interoperate your trader voice devices with.
Reduce costs through a substantially reduced IT footprint and reduce the risk of hardware failure associated with legacy systems.
Reduce costs through virtualisation of the server and management portal over bare metal installed legacy systems.
Reduce costs through the green credentials of Speakerbus' products, namely reduced power and cooling requirements.
Transfer and maintain corporate contacts with speed and accuracy via automatic corporate directory management with synchronisation to end user devices.
Leverage your existing network infrastructure reducing the need for dedicated cabling.
Reduce the need for engineers to be on site through the ability for the majority of support tasks being performed remotely.
Receive global support capability with remote diagnostics including automated log retrieval and upload tasks conducted by support staff.
Achieve cost savings through operational efficiencies from utilising "Syslog" - an industry standard log management solution. Benefits include improved incident management through real-time detection resulting in reduced downtime.
Speakerbus' SIP endpoints use contemporary icons and designs that reduce visual overload, are easy to differentiate and allow users to quickly assimilate critical information from their devices.