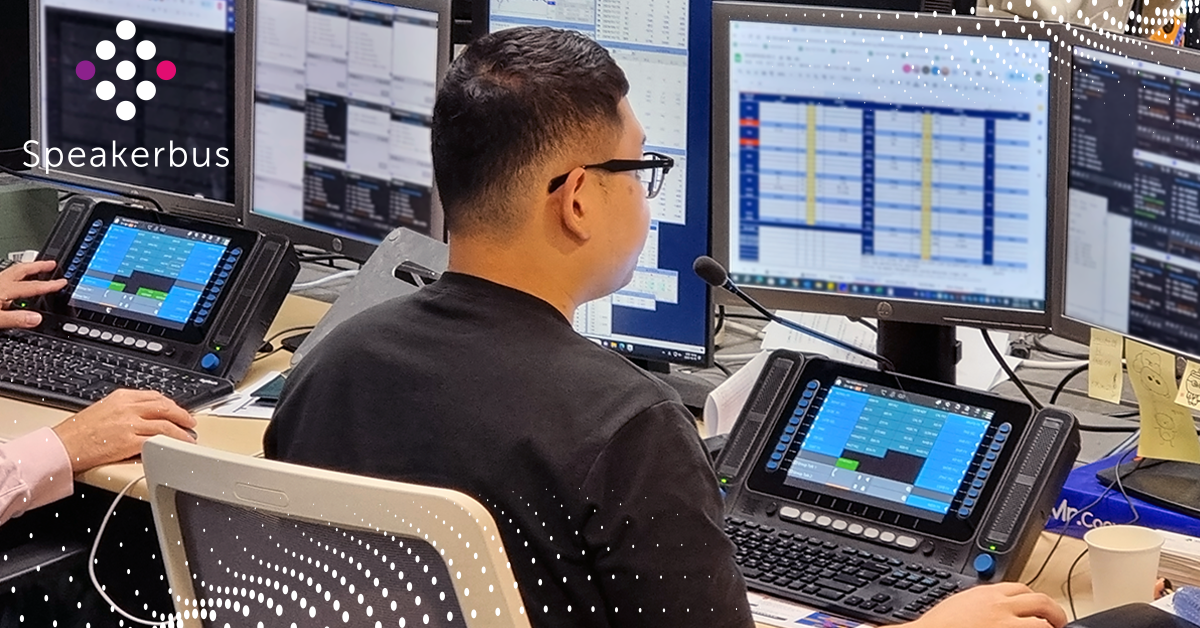 In October 2023, a world-leading broker with offices in Seoul, South Korea, went live using our hybrid touch turret (AYRE) - a first for this broker globally.
This achievement was made possible through the dedicated efforts of our regional Speakerbus teams and a leading technology provider specialising in critical voice communication solutions for the financial sector.
Collaborating with our certified Korean partner, Kaisertek, we ensured a seamless transition for the broker, offering comprehensive user training and support in Korean. To enhance user accessibility, we also facilitated the translation of essential user guides into the local language, ensuring clarity and ease of understanding.
For this install, the system's back-end was built into the clients' VMs, a first for the broker trader voice. Speakerbus demonstrated that this model is feasible and repeatable, revolutionising how trader voice infrastructure can be delivered to future remote offices.
Telephony was integrated into our turrets via their CUCM and Microsoft Teams – another first for the broker. This integration not only streamlined communication but also elevated the overall trading experience.
Preceding the deployment, the broker's trading floor was characterised by its loud ambience, with audible static noise from multiple channels being considered the norm. However, post-deployment, the trading floor experienced a remarkable transformation. The once noisy environment turned almost silent while the voice from speaker channels emerged loud and clear.
Brokers were quick to notice and appreciate the significant improvement in audio quality. Brokers were heard telling their counterparties that the audio quality on their new system was now much better, showcasing the impact of Speakerbus's innovative solutions on real-time trading interactions.
If you're curious about how Speakerbus is revolutionising the financial landscape, we invite you to reach out to us for an in-depth exploration of our game-changing offerings.
Join us on this transformative journey, where superior technology meets unparalleled expertise, shaping the future of financial communication.