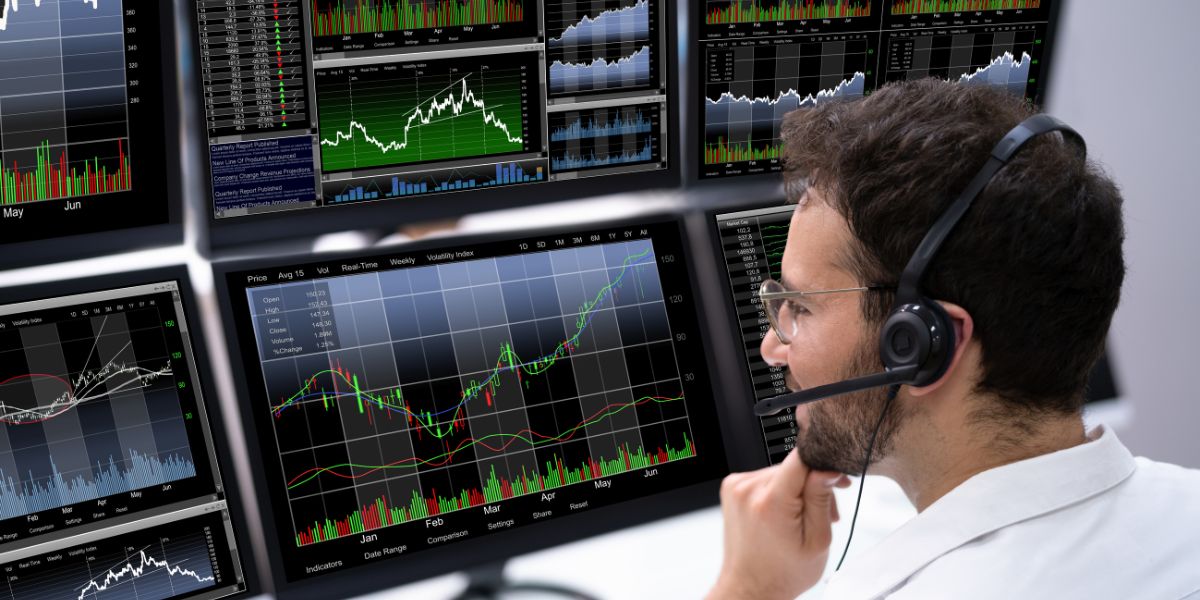 The requirement for service and maintenance support on "End of Life" (EoL) or "End of Support" (EoS) legacy trader voice (Etrali, IPC and BT) turret platforms is becoming a matter of urgency for many trading floors, as they rush to evaluate the business risk of relying on EoL systems and associated turrets or dealerboards. We explore how to reduce the risk and protect your business and trading floor from EoL systems.
Companies in the Financial Markets (investment banks, asset managers, brokers or hedge funds) are also considering what changes to their current systems are needed to stay compliant with regulations such as MIFID II.
Businesses also need to consider the disruption, risk and cost of replacing IPC Alliance, Etrali Etradeal, BT ITS or Reuters dealerboard systems.
What trader voice platforms are end of life?
Voice communications between traders and their clients still sit at the heart of global financial markets, despite the trend towards electronic trading, nevertheless, over the last few years, we have seen the departure and consolidation of Trader Voice vendors in the financial marketplace, as well as an increasing number of companies delaying the move to more modern technology, leaving trading floor operations at risk.
Here's a list of just some of the dealerboard systems approaching or already EoL:
| Vendor | System / Dealerboard |
| --- | --- |
| IPC Systems | IPC Tradenet MX system – Slimline turrets |
| | IPC Tradenet MX 100 / 200 / 300 systems |
| | IPC Alliance MX systems – Slimline, IQMX, IQ/MAX, IQMicro & IQMini turrets |
| Etrali Systems | Etradeal – Mach1, Mach2 & Mach3D turrets |
| | Opentrade – Compact & Evolution turrets |
| BT - British Telecom Group | BT ITS P31. BT ITS P41, BT ITS P51, BT ITS P107 systems, – pV405 turrets |
| Reuters | Reuters DK2000 systems – KDW turrets |
What can I do to reduce the risk to trader voice operations

?

There are a couple of options available for clients looking to replace these ageing trader voice systems:
1. Consultancy Process
2. Engage with a specialist trader voice firm

One potential solution to this challenge could be to start a consultancy process.

This forms an extensive evaluation of your traders' current and future requirements. Based on this information a "Request For Information" RFI or "Request For Pricing" RFP or even both are created for trader voice solution providers to answer focusing on their proposed solutions.

In some cases, this can be a very useful procedure, but can also be time and resource-consuming and not always cost-effective.

The process can often be less efficient than engaging directly with select Fintech technologists to deliver the clients' own trading groups' objectives.

Another solution to this "End of Support" or "End of Life" challenge is to engage with a specialist trader voice firm.

They will evaluate current and future requirements while supporting and maintaining your old trader voice system.

When looking at this option the vendor must ensure trading continuity, reliability and a smooth transition - minimising any disruption and risk to the traders and business.
Using a specialist trader voice communications provider
If you choose to engage with a specialist trader voice firm, this is the typical step-by-step process:
Evaluation of your current and future requirements
Maintain support and maintenance for old trader voice systems
Migrate to new trader voice solution, trading desk by trading desk
Option to choose either CapEx or Rental payments
Determine the timescales which are best for the business in terms of risk and cost-effectiveness
We can help, let's talk
A lot has changed in recent years regarding the support of such equipment. This has presented the opportunity for us to offer companies like yours the benefit of extending their maintenance and support with Speakerbus whilst allowing time for evaluation and migration to a virtualised soft or hard turret at the pace your business requires.