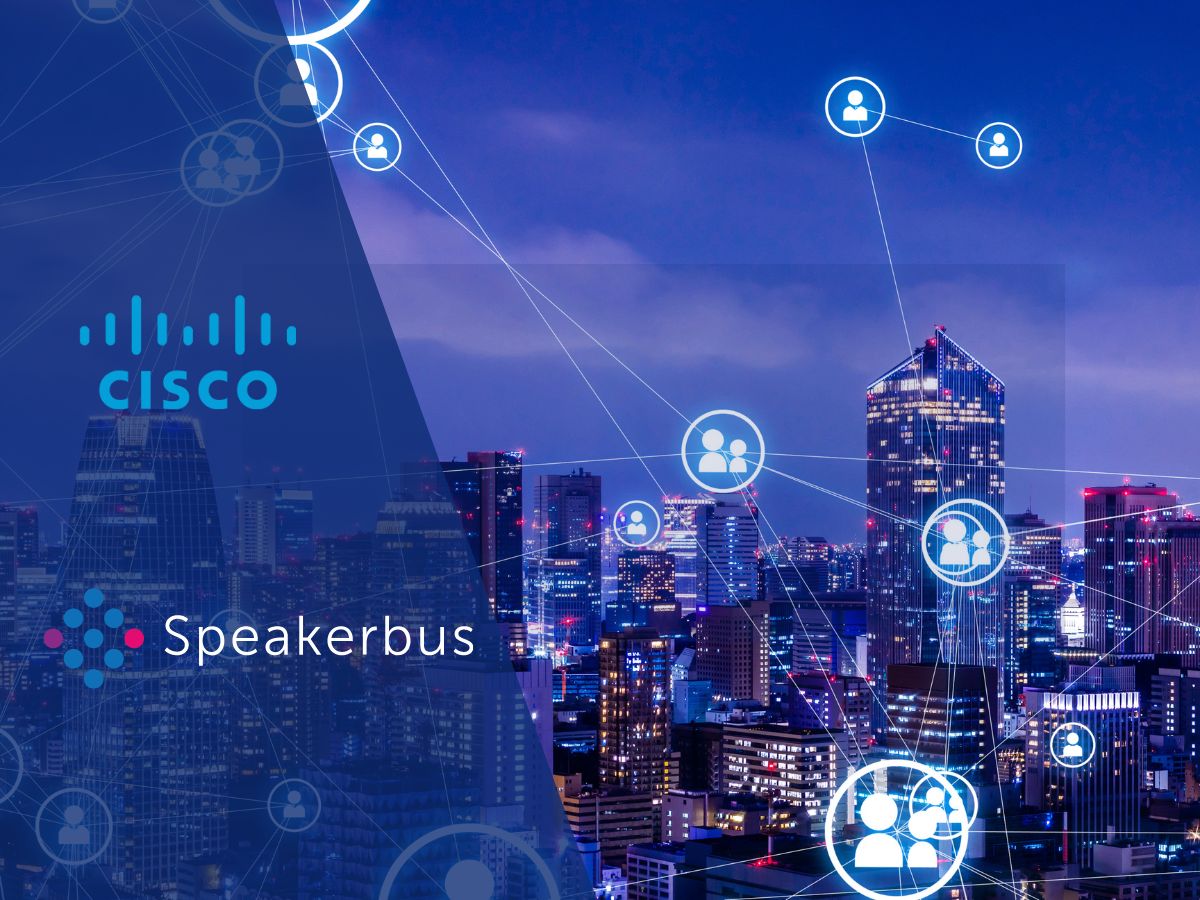 Speakerbus has attained Cisco Compatibility Certification through the Cisco Solution Partner Program (SPP) via Tekvision.
Learn more about this certification here.
Cisco UCM 14 is officially compatible with Speakerbus iTurret and ARIA.
Our commitment to renewed certification ensures our trading floor clients are ready to trade and benefit from Cisco's new features and capabilities.
Speakerbus' iTurret & ARIA soft client have successfully achieved Cisco Compatibility Certification with Cisco Unified Communications Manager (CUCM) 14 with our Cisco SIP interface 2.51.
Certified Speakerbus devices can be natively connected to the Cisco UCM allowing seamless access to shared lines, barge lines, common lamping, and access to voicemail.
With more than 200,000 customers worldwide, Cisco UCM provides reliable call control and a highly secure, scalable, and efficient enterprise call and session management.
What this means for trading desks?
Trading desks across the global financial markets rely on the Speakerbus to collaborate efficiently and securely with counterparties and colleagues. Using QORUS endpoint devices, traders can make the most of opportunities while their firms control costs and adhere to global compliance structures, such as MiFID II and Dodd-Frank for voice data capture, audit and trade reconstruction.
The QORUS software platform is designed to complement and enhance your Cisco estate.
Cisco's developments are based on customer feedback, and address the following key themes:
Increased cluster capacity so that more devices can be supported without adding more resources





Flexibility to move a registered phone from office to home without repeating the onboarding process





Flexibility to move between Wi-Fi and LTE networks without dropping an existing call on Cisco Webex® apps





Operational workflow simplification by managing all certificates from a single portal
Speakerbus' ARIA and iTurret have successfully completed compliance testing with Cisco Unified Communications Manager Release 14. "Speakerbus is committed to providing customer solutions that are fully compatible with third party solutions," said Timothy Game, Product Director at Speakerbus. Timothy continued, "with the continual pursuit of product integration, we offer customers greater options and solutions to meet their communication and collaboration needs. With this successful Compliance Testing, Speakerbus provides customers with increased confidence in product interoperability and successful deployment in our customers environments."
The Speakerbus and Cisco partnership
The Cisco Solution Partner Program, part of the Cisco Partner Ecosystem, unites Cisco with third-party independent hardware and software vendors to deliver integrated solutions to joint customers. Visit Cisco's Devnet marketplace for the latest details.
For more information on the Speakerbus and Cisco partnership, visit the Cisco marketplace or get in touch with our team.