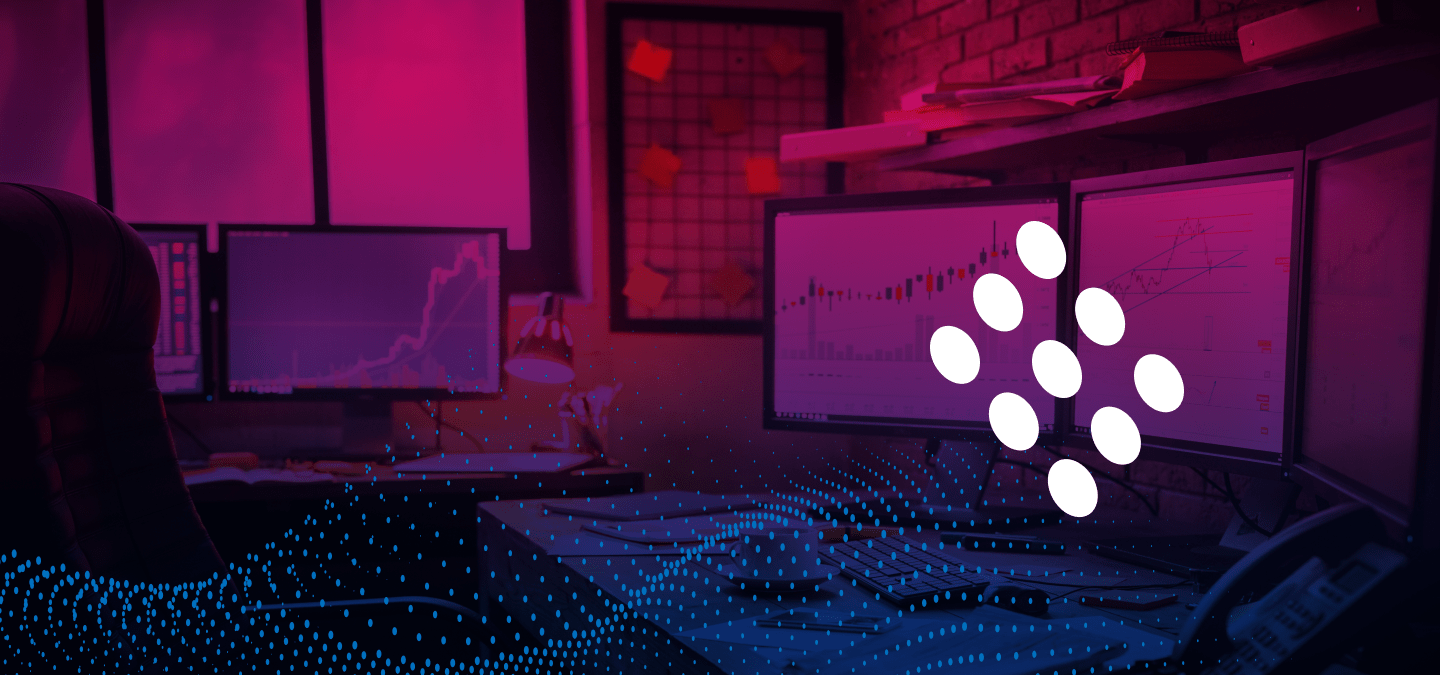 The hybrid work model is gaining in popularity and employees are increasingly expecting employers to shift to a permanently hybrid working environment. But in the capital markets, where technology hasn't been updated, trading communication infrastructures have struggled to meet the needs of remote employees.
We take a look at the hybrid working environment shift and the struggles it poses to traders, and unpack the ways Speakerbus is helping the capital market hybrid working environment stay connected.
The widespread shift to hybrid
working
With the sudden scramble that came with the pandemic to accommodate employees remotely and the subsequent shifts in how businesses function as a result, it appears remote and hybrid working are here to stay. Before the Covid lockdowns of 2020 and 2021, 65% of employers didn't offer regular working from home options. Now, as businesses consider returning to the office on a full- or part-time basis, that 65% is expected to lower to 37% as more employers opt to offer regular work from home options.
Working remotely, while a shake-up to how employees worked before, came with numerous unexpected benefits, resulting in employees now expecting work-from-home opportunities from their employers. Some of these benefits include:
Greater work-life balance


Increased productivity


An improved culture of trust between employees and employers



Saved time and costs thanks to commuting no longer being required
However, in some industries like the capital markets, extensive interpersonal networking and ongoing communication are crucial to success, which has made remote working a challenging operational adjustment. To meet employees' new hybrid working expectations, businesses need to assess the risk of their existing remote setups, initially introduced as a short-term necessity to accommodate lockdown work restrictions, and implement a better long-term solution.
Achieving a hybrid working environment in the
capital markets
The idea of working remotely and in isolation hadn't been a consideration for the capital markets industry prior to the pandemic, and as such, trading technology hadn't really advanced. Fixed-line telephony was still very much part of standard trading practice.
The industry is still trying to find its feet within the hybrid work model, but this process can be improved with the right technology and infrastructure, where people can work from home just as efficiently as if they were at their trading desks, while still adhering to compliance norms.
A virtualised trading environment can offer more workplace flexibility, improving productivity levels and expanding the talent pool to include candidates who value an optimal work-life balance. Enabled by the right technology, this environment can also future-proof organisations from any inevitable new crises through improved Disaster Recovery plans.
How Speakerbus is keeping the
capital markets connected in a hybrid
working environment
Speakerbus is one of the most trusted names in the world of critical voice communications. We understand what individual financial institutions need the most, such as always-on communications, fast simple collaboration, access to changing market conditions or breaking markets news and providing them with voice technology solutions adapted to their fast-changing working environments.
But our excellent platforms, products and applications are only one piece of the puzzle. Beyond the initial service or product sale, we're committed to building long-lasting and rewarding business relationships with our clients. With Speakerbus, our capital markets clients enjoy holistic, ongoing service that includes:
Leveraging our most innovative solutions, here are the three ways we are helping the capital markets stay connected in hybrid working environments.
1. Scalable communication from anywhere with
ARIA
Designed specifically for remote trading, ARIA, our ambient communications application, lets traders trade from anywhere by providing an always-on connection to colleagues, counterparties and customers, ensuring that essential information can be shared quickly and easily.
Cloud technology has empowered many industries, including trading, through scalable and centrally controlled solutions. As an innovative cloud-based virtual trading solution, ARIA allows you to trade from anywhere. As long as you've got a connection to your network, you can rely on the same secure mobile technology you use in the office.
One of the biggest advantages of cloud-based trading solutions is the ability to scale up or down, according to your business needs. ARIA has been designed to accommodate up to 10,000 users, whilst the centralised management system means you can manage thousands of users in one place, with Speakerbus' user-friendly platform
Fully compliant, ARIA makes trading from home as secure as trading from the office. It can run on the Qorus platform or be delivered as a service through our Cadence Cloud solution, offering traders agility and reliable trading communications services that are accessible to everyone from anywhere.
2. Secure, compliant, and streamlined
real-time trading with AYRE
Leveraging over three decades of experience in the most demanding of trading environments, AYRE was designed to offer instant, real-time communications that are always secure and compliant, and guarantees a quality connection, anytime, any place - meaning you can trade from anywhere, safely.
This powerful trading turret has advanced software systems that respond and update to your changing business requirements, so you can work faster. And because different locations shouldn't mean different tools, AYRE's simple interface is instantly recognisable and works the same across devices, letting you easily prioritise and control your most important communications on a single screen.
With AYRE, connecting with clients and colleagues from any location at the touch of a button is possible. Traders can stay on top of the markets, meet regulatory requirements and adapt to change, no matter where they're sitting.
3. Making the most of cloud-based agility with
CADENCE
Hybrid working means giving your trading teams real-time digital trading communication tools they can count on, no matter what. Taking advantage of the high availability and resilient architecture of the cloud, CADENCE offers businesses more agility and flexibility, letting you stay connected from home securely over the internet.
With options to communicate from home through the trading turret, soft client, or browser, CADENCE meets all your trading communications, connectivity and compliance needs, while reducing complexity and costs. With CADENCE, you can be sure that your critical voice services are always up, and running and accessible to your trading teams from anywhere.
Summary
While the capital markets are still some way away from reaching "business as usual" in the hybrid working environment, and its unlikely traders will give up the buzz of the trading floor entirely, this change in work habits is an opportunity to move trading into a more innovative and technologically-enabled era.
By adopting a more collaborative trading cloud service and solutions, like those offered by Speakerbus, your trading firm can confidently offer work from home options to employees and gain that competitive edge other financial organisations may be missing.
If you're ready to invest in a more efficient and streamlined voice communications infrastructure, reach out to our team of experts to see how Speakerbus can help you stay connected in a hybrid working environment.